MICHAEL MCDOWELL NO. 95 2017 FDNY FOUNDATION ARC DIECAST
August 8, 2017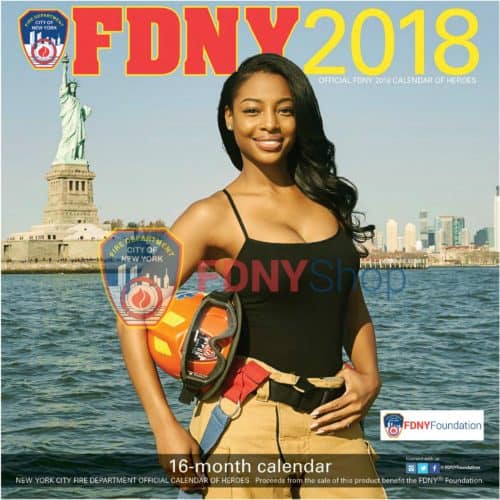 FDNY 2018 CALENDAR OF HEROES (WOMEN)
August 10, 2017
The FDNY Foundation has worked with NASCAR® in the past and made its Monster Energy NASCAR Cup Series™ debut as the primary sponsor of Michael McDowell's No. 95 Chevrolet SS at Pocono Raceway on June 11, 2017. Now, race fans can show their support for New York's Bravest by ordering the Action Racing Collectibles die-cast of the No. 95 FDNY Foundation Chevrolet SS (Chrome).
Each 1:24-scale is packed with detail, featuring over 180 individual parts and pieces, and is a must-have for McDowell fans!
Don't wait – order yours today!
Limited Edition Action Gold Series 1:24-scale hood open, collectible die-cast includes manufacturer-specific engine detail, diecast body, and detailed interior. Each collectible die-cast also features a DIN (Diecast Identification Number) for registration as well as a silver sticker with "1 of 0000" indicating production run size.
Click here to view all the Collectibles available at FDNY Shop!
Racing Series: NASCAR Cup Series
Driver: Michael McDowell
Model Year: 2017
Sponsor: FDNY
Car Make: Chevrolet
Car Model: SS
Style: CHROME*
*Color Chrome cars have a special finish with a very high gloss. Color Chrome is a labor-intensive process of polishing the entire body of the car by hand.  Then the diecast is chrome-plated with a multi-step electro-plating process, painted with clear lacquer inspired by the color tint of the original car, and sponsor decals are applied over the top. The result is a superior quality product and dazzling finish.