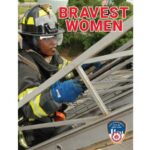 Bravest Women
September 25, 2023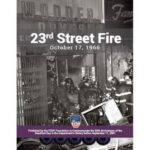 23rd Street Fire: October 17, 1966
September 25, 2023
Firefighting with FDNY Chief Ronald R. Spadafora provides a compilation of this author's articles and columns, which appeared in WNYF (With New York Firefighters), the Fire Department's official training publication. Nine articles on fires/emergencies that he supervised are presented in full.
Additionally, synopses are provided on the remainder of the 50 plus articles/columns he authored. The synopses are categorized according to the broad topics of Construction, Fire/Emergency Incidents, Fire Prevention, Green Energy and Management/Leadership.
Chief Spadafora was appointed to the FDNY on September 2, 1978. He was promoted regularly, through all ranks, reaching Assistant Chief, Chief of Fire Prevention. Following a courageous battle, he succumbed to World Trade Center-related cancer on June 23, 2018.
The most prolific author in WNYF history, the variety of topics about which he wrote authoritatively is a tribute to this brilliant man. In turn, Firefighting with FDNY Chief Ronald R. Spadafora is one way the FDNY will remember and honor the Chief.