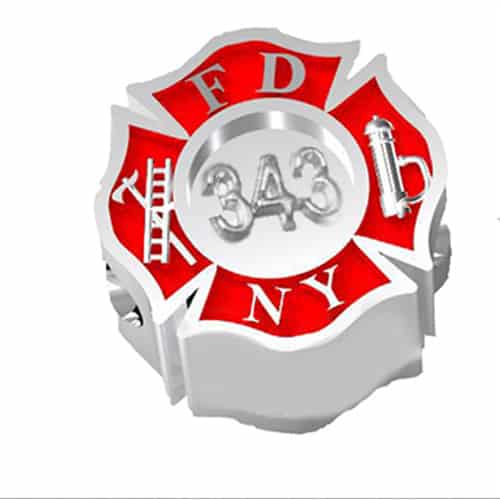 FDNY CHARM – STERLING SILVER
December 27, 2014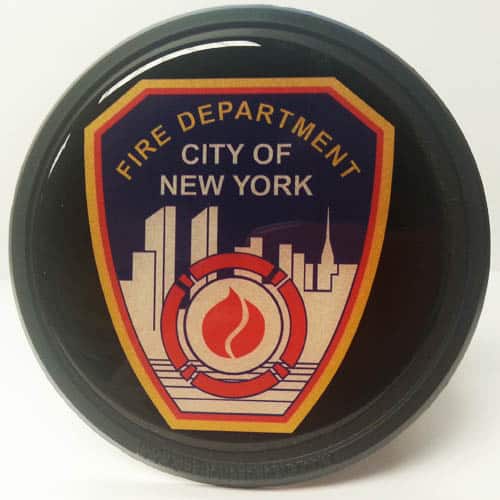 4″ FDNY EMBLEM PATCH HITCH COVER
December 28, 2014
A beautiful hand polished Sterling Silver Maltese Cross charm on a Stainless Steel Ball Chain bracelet.
HISTORY OF THE MALTESE CROSS
When the courageous band of ancient crusaders know as the Knights of St. John, advanced on the walls of the Holy Land, they were saturated with a highly flammable liquid and a flaming torch thrown into their midst. Hundreds of the knights were burned alive; others risked their lives to save their brothers-in-arms from dying painful, fiery deaths. Thus, these men became our first firefighter and the first of a long list of courageous firefighters. Their heroic efforts were recognized by fellow crusaders who awarded each here a badge of honor – a cross similar to the one firefighter's wear today. Since the Knights of St. John lived for close to four centuries on a little island in the Mediterranean Sea named Malta, the cross came to be known as the Maltese Cross. The Maltese Cross is a firefighter's badge of honor, signifying that he works in courage – a ladder rung away from death.
Front: FDNY and 343 in the center, in remembrance of 9-11
Back: FDNY- Bravest & City Skyline
Includes a 7″ heavy stainless steel ball chain bracelet
Arrives in a beautiful box.
Officially licensed FDNY product
FDNY Charms will fit Pandora, Camilla, Trollbead and similar charm bracelets!